Gallery Vault Old Version Download for Android (All Versions)
Gallery Vault Old Version is used to keep private photographs safe. It encrypts all media files downloaded from the mobile device to prevent unintentional or unauthorized browsing. Additionally, this application conceals its icon to conceal its existence. Media files can be imported into the application's secret vault by users from their local file directory. For easier file management, they have access to a user-friendly interface,
GalleryVault's user interface is simple and clear, making it simple for users to use the app's features. By encrypting and concealing the videos, images, and other content you wish to keep private, it safeguards the files on your tablets and phones. In the event that someone else gains access to your device, the app even conceals its own app icon. The app moves encrypted files to an SD card to help save space on your phone or tablet in addition to all of this.
Not only can you hide your multimedia content with GalleryVault, but you can also hide the app's icon so that no one will know it's installed. Nobody will be suspicious at all in this way. Naturally, you can view all of your device's pictures and videos from within the app itself. The ability to create both a real and a fake PIN in GalleryVault is yet another interesting security feature. This means that if someone enters the fictitious PIN, they will be able to open the app, but they will only see the photos you have chosen.
Download Information of the Gallery Vault Old Version
| | |
| --- | --- |
| App Name | Gallery Vault Old Version |
| Version | v3.19.40 |
| Size | 21.6 MB |
| Downloads | 500K+ |
| Rating | 4.1 out of 5 |
| Offered By | Doge Mobile |
| Requires | |
| Get It On | Google Play Store |
Click here to download: Gallery Vault Old Version

Download Gallery Vault Old Version
Features of Gallery Vault Old Version
The primary feature of Gallery Vault is that you can store photos that you don't want other people to see in the app. These pictures are then taken and encrypted by the app to prevent unauthorized access. The app has no storage restrictions for videos or photos.
Drawbacks
Gallery Vault is one of 59 Chinese apps banned in India for allegedly compromising India's security. Customers have reported issues with the app deleting their saved photos and videos, though user error could be to blame. Other users have reported that the app's advertisements reappear immediately after they close it.
Our take
AppLock, Gallery Vault's rival, is remarkably similar. The two apps both accomplish the same thing. However, unlike AppLock and Calculator Lock, Gallery Vault encrypts the app's stored photos and videos.
Competition
Gallery Vault is a formidable competitor in the app market for privacy protection. It has a lot of powerful apps that can compete in this category, like Calculator Lock and AppLock. Most countries consider AppLock to be the best phone security and privacy app, and it has more features than Gallery Vault.
AppLock is a master of all trades because it places less emphasis on straightforward security measures. This includes storing images within the app and securing other apps with a variety of passwords and security measures.
Other Features
The user interface is beautiful, smooth, and elegant, and there is no storage limit for hiding videos and photos. Additionally, it hides and plays animated GIF images. GalleryVault has the ability to recover from backups. Gain access to network data. Installing packages and accessing information about the Wi-Fi network. GalleryVault allows for the direct import of SD card-based files. Additionally,
you are permitted to transfer files from GalleryVault to an SD card. You can manage your folders by creating, renaming, or deleting them. integrated with the Private Web Browser and enables one-tap downloading of all web page images and videos. GalleryVault has the ability to recover from backups. It's a fantastic security app.
How to Download Gallery Vault Old Version From the Google play store?
For Downloading and installing the Gallery Vault Old Version, you have to follow the given steps or you can also download the Gallery Vault Old Version from our website, we have given a green color button for downloading with just a simple click you can download it from our website we suggest you download it from our website without getting any virus on your device.
Firstly you have to open the setting of your android phone, Go to the security option, and enable all the unknown sources.
Now you have to visit the Official website of the google play store on your device.
Now you have to click on the Search bar and write Gallery Vault.
Now you have to click on the install option and wait until it's installed.
After installation is complete, finally your application is ready for use, now you can use Gallery Vault after creating an account or login into the account (if already have an account).
Screenshots of the Gallery Vault Old Version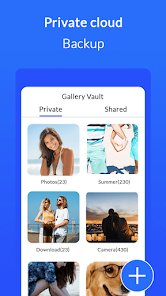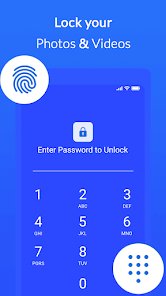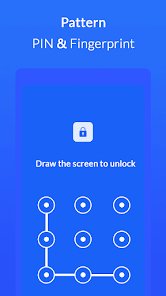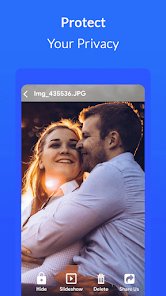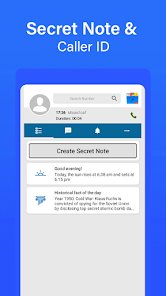 FAQs (Frequently Asked Questions)
Q. Is GalleryVault removed from the play store?
Ans. Gallery Vault is one of the applications that were removed from the application store. The intelligence agencies have suggested that these mobile apps owned by China have been used as spyware or malware, that they clearly break the terms of service, and that they compromise a user's privacy. In India, is WhatsApp prohibited?
Q. How do I transfer my GalleryVault to my new phone?
Ans. If you have previously synced files to the cloud and continue to do so until the icon "" appears in the lower-right corner of the thumbnail image, please log in with your previous account on your new phone and re-link to the cloud; the files will be automatically transferred to your device.
Q. Can you access old photo vault photos?
Ans. The Private Photo Vault allows you to retrieve secret videos and photos. The app will remove files from local storage and let Android and iPhone users transfer media from the local album or gallery.
Final Words
Gallery Vault Old Version allows you to store as many files as you want. If you need to close your phone quickly, just shake it, and the app will do it right away. The app will notify you of any attempted break-ins if someone tries to access your device without your permission. To further safeguard the content stored on your mobile devices, you can even generate fictitious passwords or enable the fingerprint recognition feature.